Challenge Iskander Puteri: Malaysia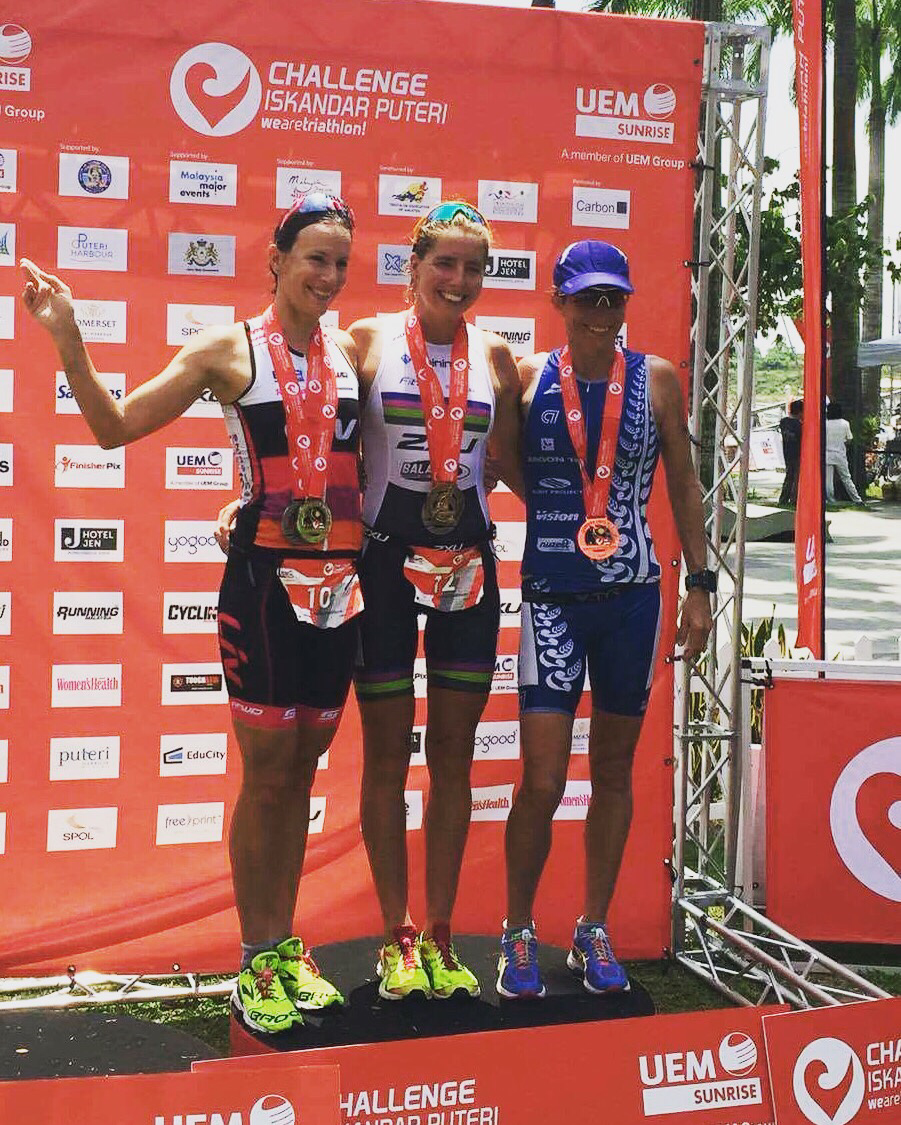 Very pleased to have executed a solid race at Challenge Iskander Puteri yesterday and even better to have taken the Win.

An interesting city 10 years into its 40 year development plan, currently comprising of empty roads, cranes, an abundance of construction workers and Legoland we felt we'd arrived a few years early. It's planned to be a westernized eco city with an upper class cultural hub and only a 25min ferry trip to Singapore. We were very nicely accommodated in the block of completed construction on the habour. The landscaped marina, quirky bars and grand hotels made it a neat transition location.

It was my first time attempting back to back half ironman distance races. After a less than ideal race last weekend it turned out to be a very good move and was a perfect opportunity to give myself another hit out.

A dive start was a novelty, a calm swim in the marina suited me and I was happy to be swimming on Radkas feet until she unfortunately took a detour towards the wrong bouy. I exited the water in first place set for a fast 3 lap bike on the highway. I lead the 90km bike leg and had a mere few seconds lead into T2. I knew it was going to be an honest day with Radka and I running side by side for the the first 5km. I managed to slowly bridge a gap and hold it until the finish line before the heat got the better of me. Well done to all the other pro girls also.

A great race to be part of in its first year, lots of potential for the competitors and community. Nice touch to put on social soccer and Muay Thai tournaments alongside the race venue. It'll be exciting to see the progression next year.

Glad I had the two races lined up together. A great bunch of athletes racing, I enjoined continuing to build relationships within the sport. I feel like I reassured myself in terms of my progress as an athlete. Nice to finish on a high and looking forward to heading back to Thanyapura for another training block. Next race to be confirmed.